About This File
Biolinks is a problem solver for Instagram's linking problem and a URL Shortener at the same time! Have you ever wanted to manage multiple links through your instagram account and you found out you can only put one unique link in your bio? If so, then this is the solution for you and your users. Create a great website where you register and add as many links as you want and only paste your custom profile's url in your instagram's bio and never change it again.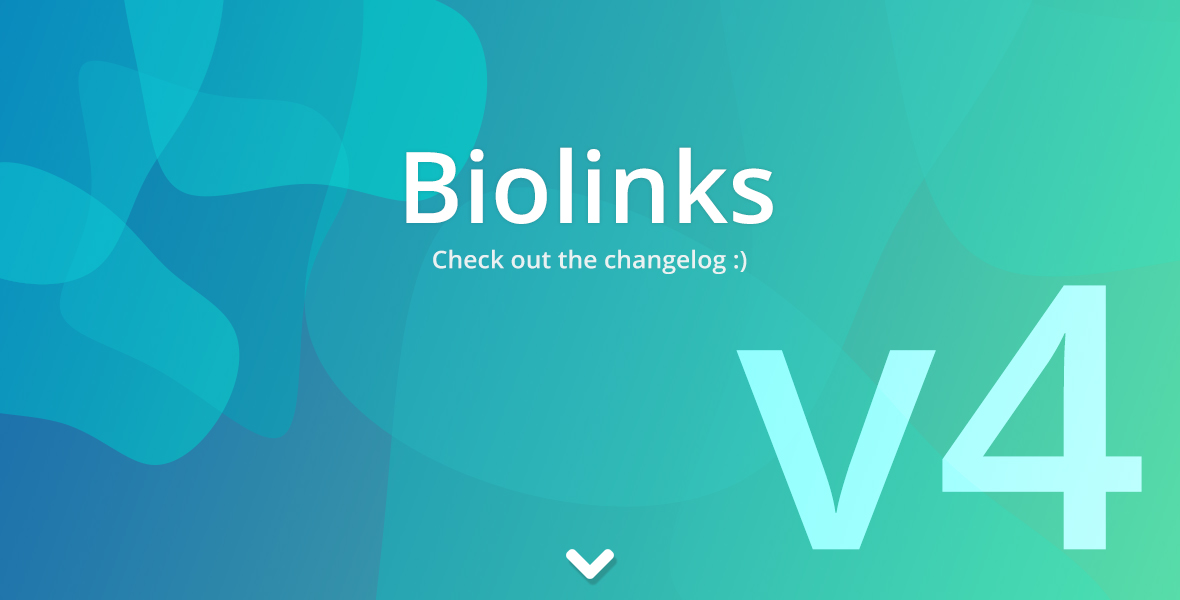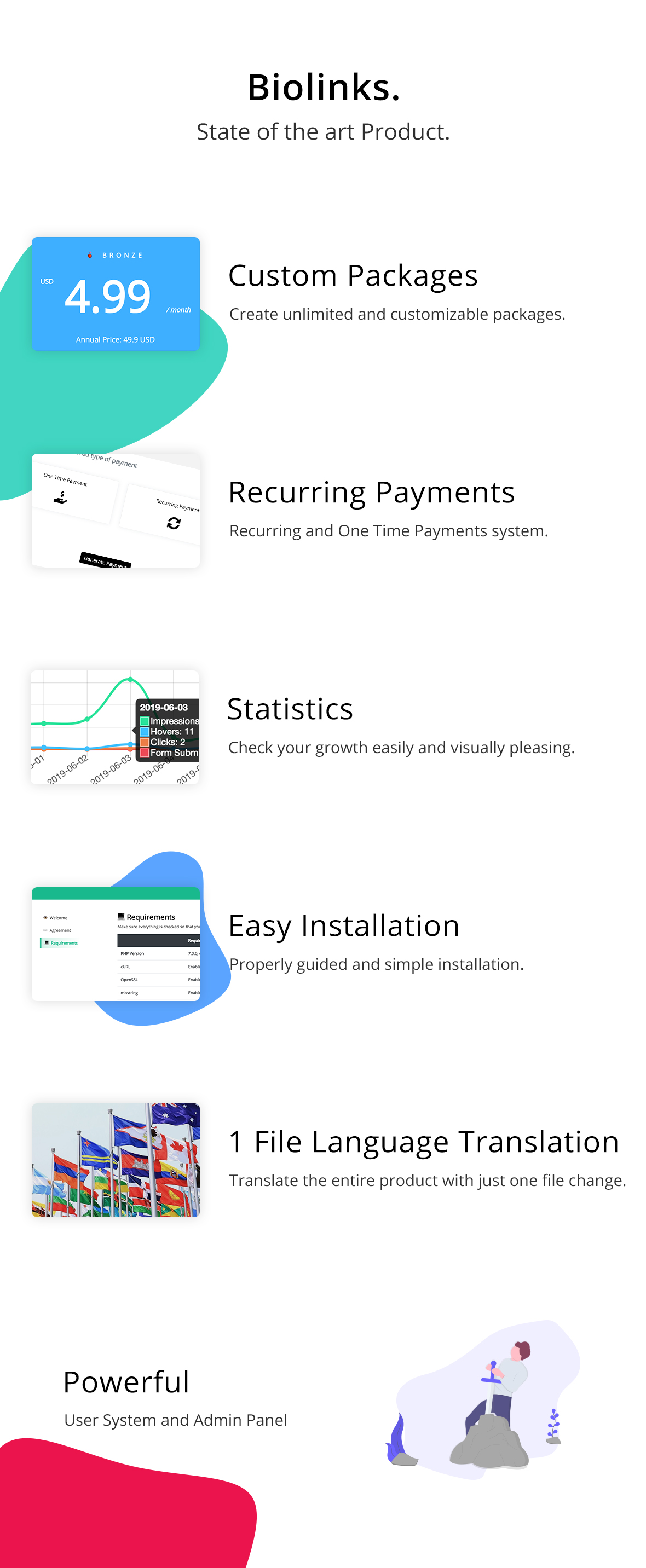 ---
What's New in Version
4.4.0
See changelog
Released
Update 4.4.0 – 27 January, 2020

- Remade the dates translation mechanism to not be based on the server settings anymore but to be fully translatable from the language file.
- Added the ability for the user to change his timezone according to his needs.
- Added the ability to the admin to login as any user on the system directly via the admin panel.
- Added the ability to enable only the One time payment or Recurring or Both from the admin panel.
- Replaced Account Details page with 2 new separate pages: Account Payments and Account Logs.
- Added Account Package page where the user gets more details about his current package his upgrading possibilities.
- Reworked parts of the admin panel look making it more user friendly, visually pleasing and fixing other visual bugs.
- Reworked the Paypal Recurring payments to automatically accept the first payment instead of waiting 5-10 minutes until its processed.
- Implemented pages categories.
- Reworked and improved the pages system.
- Implemented "Resources center" where you can see the most popular pages and categories for all the pages.
Refactored the look and function of the Admin Page Create / Update pages and included the ability to have hidden pages (not be shown in the footer or top menu).
- Restructured the Account settings page.
- Now the datepicker is fully translatable as well.
- Improve the email sending feature by adding the "Alternative body" to improve the email receiving rates (Thank you Kevin for the suggestion).
- Implemented 2 extra custom fields for the invoice system. Helpful when the provider must include extra details in the Invoice.
- Performance optimization for all statistics related charts and queries.
- Improved Stripe payments formatting for currencies which are considered "zero-decimal currencies" (ex: JPY)
- Fixed the way tooltips show on Switch controls (on/off).
- Fixed last activity field of the user not being updated properly.
- Fixed preview iframe not updating properly if using a custom domain.
- Many other visual improvements and bugfixes.