About This File
Biolinks is a problem solver for Instagram and TikTok linking problem and a URL Shortener at the same time! Have you ever wanted to manage multiple links through your instagram account and you found out you can only put one unique link in your bio? If so, then this is the solution for you and your users. Create a great website where you register and add as many links as you want and only paste your custom profile's url in your instagram's bio and never change it again.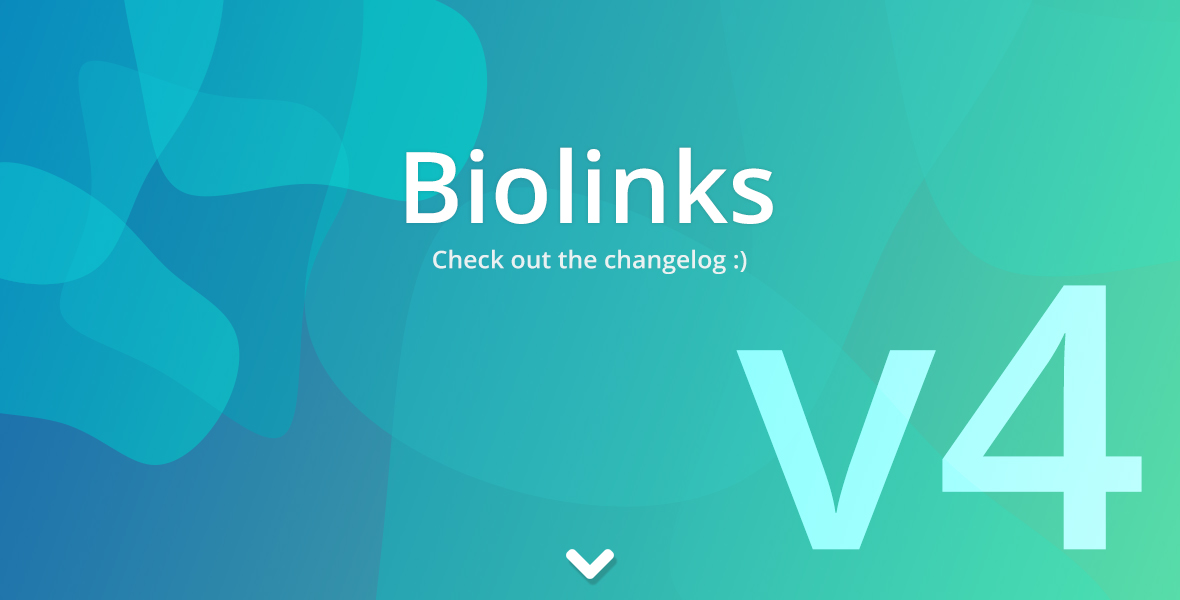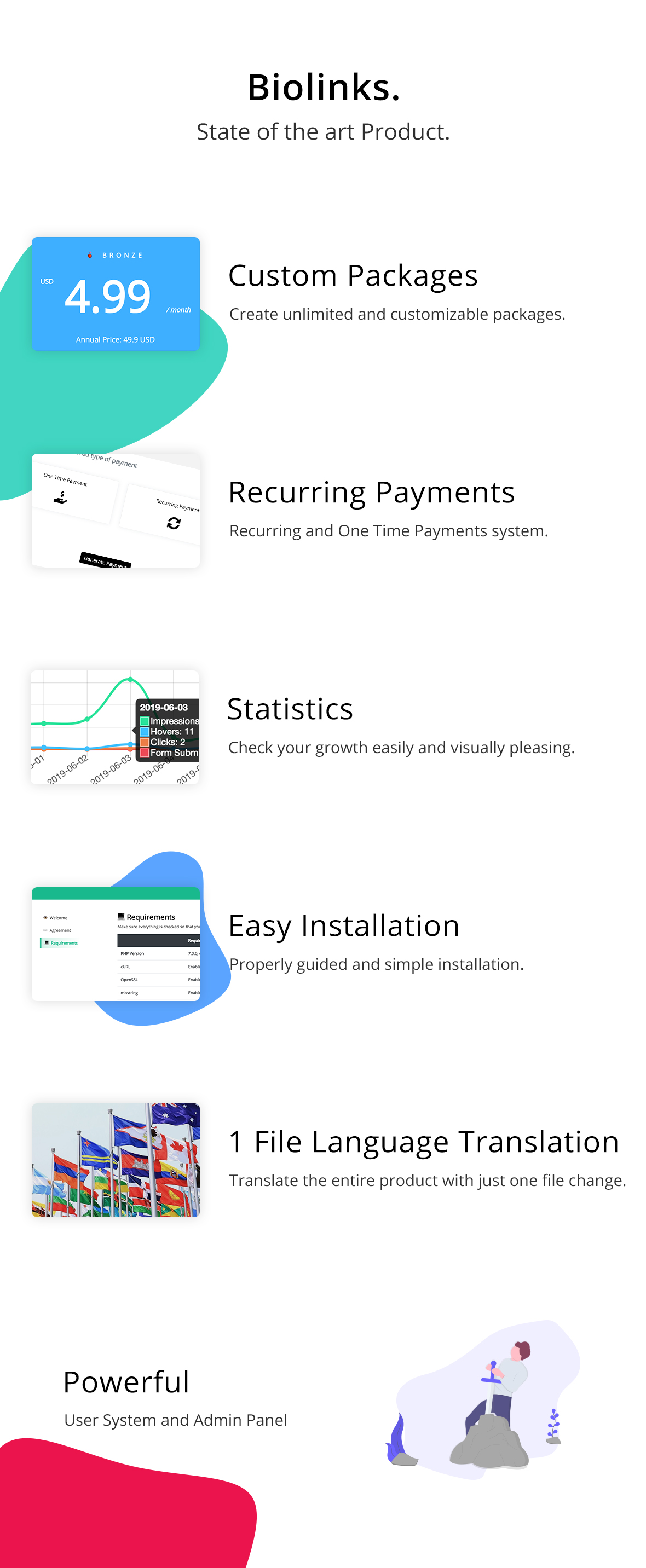 ---
What's New in Version
v12.0.0
See changelog
Released
Update 12.0.0 - 3 November, 2021
Implemented the new highly customizable QR Codes functionality (Create & keep track of multiple QR codes).
Implemented QR codes pre-built customizable templates (Text, URL, Phone, SMS, Email, Whatsapp, Facetime, Location, WiFi, Event, Crypto, Vcard).
Implemented QR codes SVG export, gradient colors & many other customization options.
Implemented QR codes admin panel management & statistics pages.
Implemented QR codes API endpoint.
Implemented & developed the new Image Optimizer Plugin ->

 

Image Optimizer Plugin
Implemented a new Data page, which will contain data from particular blocks that collect data (such as the mail block).
Implemented Data API endpoint.
Implemented the new QR Codes functionality.
Implemented the birthday, job title & dynamic social links capabilities to the Pro Vcard Block.
Implemented the ability to set the alt attribute for the image & image grid blocks, for accessibility & seo purposes.
Implemented a new YouTube feed block, for the Ultimate Blocks Plugin.
Implemented the ability to change the base font size of the whole biolink page.
Implemented the ability to filter Projects results.
Implemented the ability to export Projects to CSV/JSON.
Implemented the ability to filter Domains results.
Implemented the ability to export Domains to CSV/JSON.
Implemented the ability to filter Pixels results.
Implemented the ability to export Pixels to CSV/JSON.
Implemented the Pixels API endpoint.
Implemented biolink page pixels caching, for better performance.
Implemented the ability enable/disable dofollow links for the biolink pages on a per-plan basis, via the admin panel.
Implemented the captcha for biolink page mail (block) submission form.
Implemented domain blacklist check against custom domains that are submitted by the user.
Added more fonts to choose from for the biolink pages.
Improved the invoices system, now the invoices are immutable.
Improved the Pixels tracking success rate.
Reworked the Redeemable Codes system. Redeeming is happening now only from the Checkout page.
Discount/Redeemable codes can now be applied on a per plan basis (more flexibility).
Reworked parts of how the taxes system is working in the admin panel.
Reworked & improved the API documentation page.
All the data tables are now ordered by the date, descending (previous ascending).
All the new biolink blocks will not be added to the bottom (ascending order), instead of being randomly ordered.
Fixed Call To Action block not fully working properly.
Upgraded all composer dependencies to the latest version.
Many other code cleanups, improvements and bugfixes.